4th IOUCRIS 2023
December 11, 2020
2023-10-09 13:14
4th IOUCRIS 2023
[An Online and Offline Hybrid Conference]
24 October (offline) and 25 October 2023 (online)
Collaboration and Networking for Excellence in Research
The 4th International Open University Conference on Research and Integrated Sciences (IOUCRIS) is a hybrid conference where IOU is the proud organizer. 4th IOUCRIS aims to provide an opportunity for researchers, academics, and practitioners from all over the world to discuss and share the contemporary research issues of Integrated Sciences. The proposed conference provides an outlet for quality research in all areas of Social Sciences, Islamic Science, and Pure Sciences. The conference welcomes empirical research as well as theoretical/conceptual research papers having the potential for field applications and in-depth literature reviews, predominantly from Islamic perspectives.
The conference will be held on the 24th  and 25th of October, 2023. The on-ground conference will be taken place on 24th October at IOU and the online conference will be taken place on 25th October in the Zoom meeting room. 
The International Open University (IOU) was launched by Dr. Bilal Philips in 2007 as a higher education institution that offers affordable online undergraduate and graduate programs. IOU is committed to spreading beneficial knowledge that is easily affordable and will benefit not only individual students but also empower entire communities. IOU provides an equal opportunity for all students and makes earning a degree a real possibility even for the neediest of students. Students can benefit from low-cost accredited Bachelor's and Master's degrees in various fields of study.
CONFERENCE PROGRAM TRACKS
Arabic Language and Literature
Islamic Banking and Economics
Business Administration
Information Technology

Psychology
Education
Islamic Studies
Multidisciplinary areas
Multidisciplinary areas include (but not limited to)
Academic Leadership, Public Policy, Law, and Human Development Engineering, Agriculture, Supply Chain, Tourism, Gender, Feminism, Women Studies, Sustainable Development, Disaster Management, Conflict Resolution, Disability Management, Special Need Education, Public Health.
Full papers submitted are subject to double-blind peer review and will be published in the Journal of Integrated Sciences, a multi- disciplinary publication of IOU ( https://jis.iou.edu.gm ), subject to the reviewer's recommendations.
The Best Paper Award (value USD$100 or equivalent) and the Best Student Paper Award (value USD$100 or equivalent) will be conferred at the conference. To qualify for the awards, the author must submit a full paper presented at the conference.
| | Early Bird | Regular |
| --- | --- | --- |
| Offline* | US$ 30 | US$ 50 |
| Online | US$ 20 | US$ 25 |
| Deadline | 25 September | 10 October |
* Offline attendance will include lunch refreshments
Account Name:
MyGlobalEdu Management Services
Account Number (MYR)
564146645637
Account Number (USD)
714141002900
Account Address:
Lot 468 -11C (3), 1st Floor, Block C, Rivercity, Jalan Sultan Azlan Shah, 51200 Kuala Lumpur, Malaysia.
Bank Name:
Maybank Berhad
Bank Address:
Rivercity 3rd Mile, 468-7 & 7A, Jalan Sultan Azlan Shah, 51200 Kuala Lumpur, Federal Territory of Kuala Lumpur
Swift Code:
MBBEMYKL

International Open University (IOU), the Gambia
Abstracts Paper Due:
15 September 2023
Notification of Acceptance:
18 September 2023
Full Paper Submission:
25 September 2023
Face-to-Face Presentation:
24 October 2023
Online Presentation:
25 October 2023
To submit your abstract, full paper or case, please visit the conference website:
Conference Day 1
24 October 2023
Opening session and On the Ground Presentation
Conference Day 2
25 October 2023
Virtual Paper Presentation and Sight-Seeing Visits (self)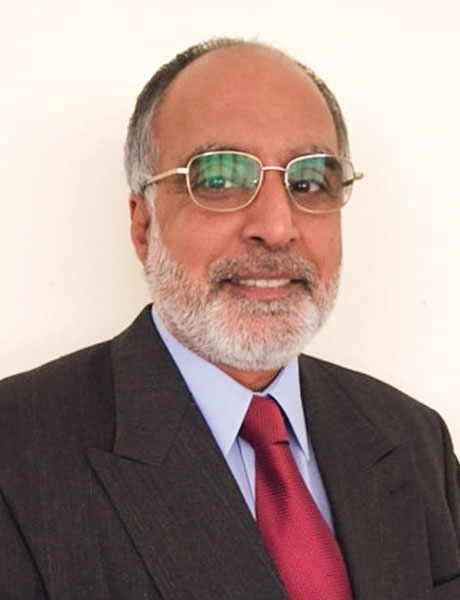 Prof. Dr. Muhammad Ahsan
(FRSA), Deputy Vice-Chancellor (Academics), IOU
CONFERENCE CHAIR
Associate Prof. Dr. Afroza Bulbul Afrin
Director of Research and Publications
COORDINATOR
Dr. Abdul-Karim Kamara
Dean School of Arts and Sciences, University of The Gambia
Keynote Speakers
Dr. Gibril Jaw
CEO, National Accreditation and Quality Assurance Authority (NAQAA), Thé Gambia
Keynote Speakers
Dr. Tajuddeen Sa'ad
Associate Professor and HoD, Psychology, IOU
Conference Convenor